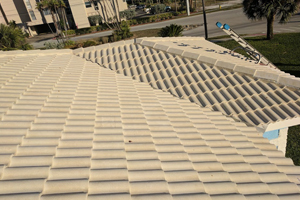 Roof Cleaning
JPC uses a variety of cleaning techniques to get your property clean. Low pressure or soft washing can be used in some situations. We only use low pressure to clean roofs.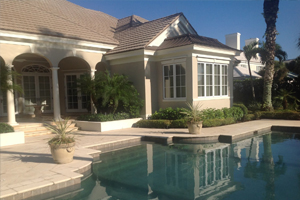 House Exteriors
When we clean your house's exterior, we clean the gutters, eves, soffits, window trim, and all the painted surfaces. We also clean the front entryway, to remove mold, algae, spider webs, dirt, and bugs.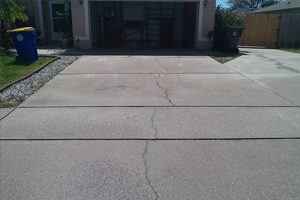 Paver and concrete
Pavers and concrete look great when cleaned properly. JPC cleans hundreds of paver patios, driveways and pool areas yearly.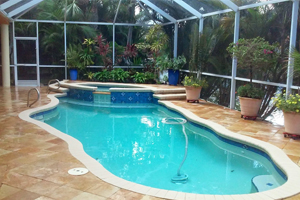 Pool Enclosures
When we clean your pool enclosure we will clean the screens, both inside and out, as well as the support structure, the deck, the back walls and soffits of the house.